AlphaVerse Is Flipping the Basic Metaverse Concept to Create a One-of-A-Kind Experience
As the concept of, what the metaverse is, continues to evolve, AlphaVerse has developed a ground-breaking vision of what the metaverse needs to be: a fully integrated, unique experience for…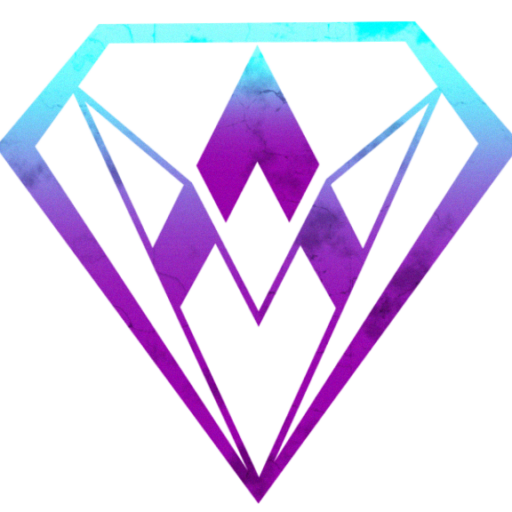 As the concept of, what the metaverse is, continues to evolve, AlphaVerse has developed a ground-breaking vision of what the metaverse needs to be: a fully integrated, unique experience for anyone looking to immerse themselves in the digital world. Let's peel apart AlphaVerse's DNA to see how it creates a one-of-a-kind experience for you.
AlphaVerse's DNA
When building a metaverse, one has to decide what the DNA of that metaverse will be. What will make up its general structure, functionality, and purpose?
For AlphaVerse, connection, interoperability, diversity, scalability and power to the community make up the DNA that will set us apart from all other metaverses.
The building blocks of AlphaVerse include unique components that support that DNA. With main gameplay based on health, wealth, and happiness, each element available to users within AlphaVerse serves to enhance the user experience.
Connection: hang out with friends, meet new people
AlphaVerse provides unlimited opportunities for you to connect via social, video, chat, and hangouts. You can also connect with friends and make new ones via live events and various entertainment experiences, like the United At Home concert events with David Guetta in the Beat AlphaVerse.
Interoperability: go anywhere you want
The AlphaVerse Hub will be fully connected, via the Blockchain, to other metaverses developed internally or by third parties. That way, you will be able to navigate from one universe to another really easily.
Diversity: it takes all kinds to make a world
Variety and differences make our world a colorful, lively space. In AlphaVerse, there is something for everyone. Gaming, music, art, social and environmental causes — whatever your interest, you'll find your place and community inside the AlphaVerse.
Scalability & Power to the Community: you're in charge
AlphaVerse is being built with the user as its main focus. Another priority is to equip you with everything you need for an unparalleled community experience. From fully customizable avatars, flats, apartments, and land, to unlimited development of NFTs and play, create, and learn-to-earn opportunities, you have full power over your experience inside the AlphaVerse.
Let's take a further look at how the DNA has flowed into the unique elements that make AlphaVerse the 'Alpha' of the metaverse.
Welcome to AlphaVerse, a MetaVerse of Unlimited Universes and Unique Experiences
Among the many features that set AlphaVerse apart from other metaverses, there is one that makes it completely unique and distinctive: the ability to link to unlimited universes.
AlphaVerse is built around a central hub from which you can join a multitude of universes — some created by AlphaVerse and some developed by 3rd parties. Each universe is different and special, with a variety of options to create your own individual experiences within them.
For example, if music is your thing, you can connect to Beat AlphaVerse or Xave. These universes offer an opportunity for players to create a customized world for themselves where they can interact with others, create and sell music, and host or enjoy live events. The experience is unique to each user.
And that's not all. AlphaVerse is connected to universes geared towards many interests, including gaming, art, societal good, community, farming, and much more. Here's a list of the universes under development:
MetaCoaster
Beat AlphaVerse
HorYou AlphaVerse
Artech AlphaVerse
Chi-Modu AlphaVerse
Rave-Age AlphaVerse
Xave Universe
Apex Island AlphaVerse
New universes are constantly being developed and connected, offering endless possibilities for you to play, create and learn to earn. And you can do all that seamlessly from the AlphaVerse Hub.
The AlphaVerse Hub: A Fountain of Infinite Opportunities
The Hub is the central location inside the AlphaVerse and it gives you endless opportunities and experiences.
The Hub allows you to connect to new universes and provides a space for continued exploration and player development. Explore the many districts and stores being developed inside the Hub, where you can play, participate, socialize, collect, and trade.
Additionally, players can own fully customizable flats and apartments within the Hub, which they can make private or public and use as a "home base" within the metaverse.
If you are more entrepreneurial, the Hub also allows you to purchase storefronts. From here, you can sell NFTs and participate in the AlphaVerse economy.
The Hub will provide a combination of first-party and third-party building tools, which will give you even more options for creating your own, completely individual experience.
AlphaVerse: a home for Creators and Communities
AlphaVerse caters to creators, their audience and anyone building or managing a community. Gaming is obviously a core part of this metaverse. But, every type of digital content, such as music, photography, fashion, digital art, design, and all forms of digital entertainment, will be represented in this metaverse.
AlphaVerse is a true digital home for Creators and their communities. Throughout the Hub's districts and the different worlds connected to it, Creators can showcase their content and show off their creations. On top of that, Creators can organize events and participate in contests to build and entertain their community. Finally, Creators can also sell their work and raise funds for their upcoming projects.
As a visitor or a fan, you can easily follow news about your favorite creators, track new and trending content, vote for your favorite artists, participate in new projects and contribute to the growth of any community.
Not an artist, but you feel you have something in you and are willing to demonstrate your special skills?
You can create a special house that combines a common area (for an art gallery where you will exhibit photographs; a fan club dedicated to your favorite singer or band; a community house dedicated to your favorite football club, etc.) and a building where members of your community can find their own place to live in the digital world.
You are incentivized on sales. We allocate a % of any spending by your members in the AlphaVerse to a specific liquidity pot. Your community can then make a decision on how to spend those funds.
Finally, suppose you have an interest in any activities, regardless of your position and profession (game developer, music manager, music producer, art gallery, real-world distributor of fashion clothing, etc.). In that case, you will be able to meet new contacts in this metaverse and broaden your impact in the real world.
AlphaVerse: a User-First Experience
When developing the concept of the AlphaVerse, we have one goal. That is to put players in charge of their game, let them express themselves freely, and offer them tools where they can create their own experiences.
So, while AlphaVerse offers the land and buildings that players can purchase, it also provides you with the tools to customize each design. You also have options to create your own games or businesses within the metaverse and earn money.
For example, a player can create a collection of NFTs and sell them to other players from the Hub or inside specific metaverses. Or, you can play to earn, like in MetaCoaster AlphaVerse. In this game, players can create and design their own roller coaster park and play to earn against other park owners.
Closing thoughts
AlphaVerse is still under development and not slated to open to the public until the summer of 2022. Still, there are a number of opportunities for users to buy buildings and land in both the Hub and some of the upcoming metaverses. To stay in the know of what's coming, sign up for the AlphaVerse newsletter. Be the first to learn about new opportunities, new universes, and how you can take part.
Endless opportunities await you inside AlphaVerse with one-of-a-kind experiences in unlimited ways. We hope you'll join us!