The Metaverse: Our New Reality
Everyone is talking about the metaverse and this is no surprise. An immersive, interactive, and social digital world in which we may spend a lot of our time for leisure,…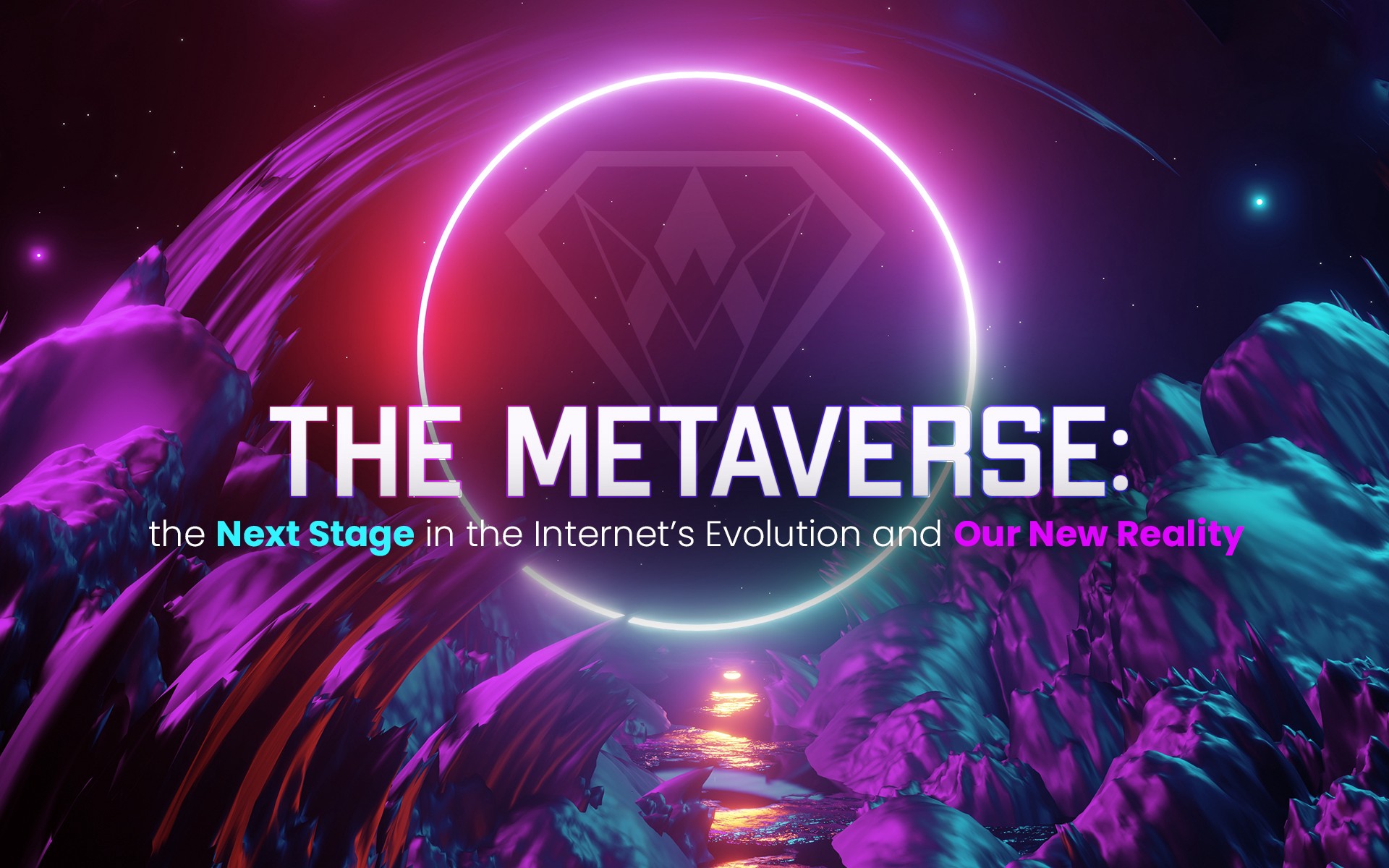 Everyone is talking about the metaverse and this is no surprise. An immersive, interactive, and social digital world in which we may spend a lot of our time for leisure, socializing, or doing business is not a fictional, futuristic idea anymore. The technology with which we can build a true metaverse is making progress with giant strides. Consequently, there are many questions about the metaverse that create hot debates in communities and the media around the world. Below we discuss some of them.
Past and present virtual worlds
The idea of living in a virtual reality is not new. Numerous sci-fi books and movies have dealt with this topic like for eg., Snow Crash by Neal Stephenson or The Matrix. Computer-generated realities like video games have also been around for a while now. What is new is the technology. We can build immersive virtual realities and make them accessible to virtually anyone with a computer. And it is not only games anymore. There is Second Life, the first platform outside of the gaming industry, where there are no restrictions on what you can create or where you can go. Another reason why Second Life is exceptional: it was the first to let users create their own virtual worlds. We also have Virtual Reality headsets that make digital worlds as realistic as they can be at the moment. Last but not least, we are building the metaverse, which links the real and digital worlds.
Will the metaverse be a meaningful or a harmful space?
As with all new technology, there are people who have doubts, saying the metaverse is a speculative business venture of companies that will try to exploit even more personal data for profit. Others speculate that it is just another instance of escapism that may cause addiction and depression.
We'd beg to disagree. As would many users of Second Life, The Sandbox and Decentraland. They would likely argue that these worlds and communities are significant and meaningful parts of their lives. Advocates of the metaverse go even further, saying that virtual realities are genuine, and with the advancement of technology, they will be inseparable from what we refer to as physical reality.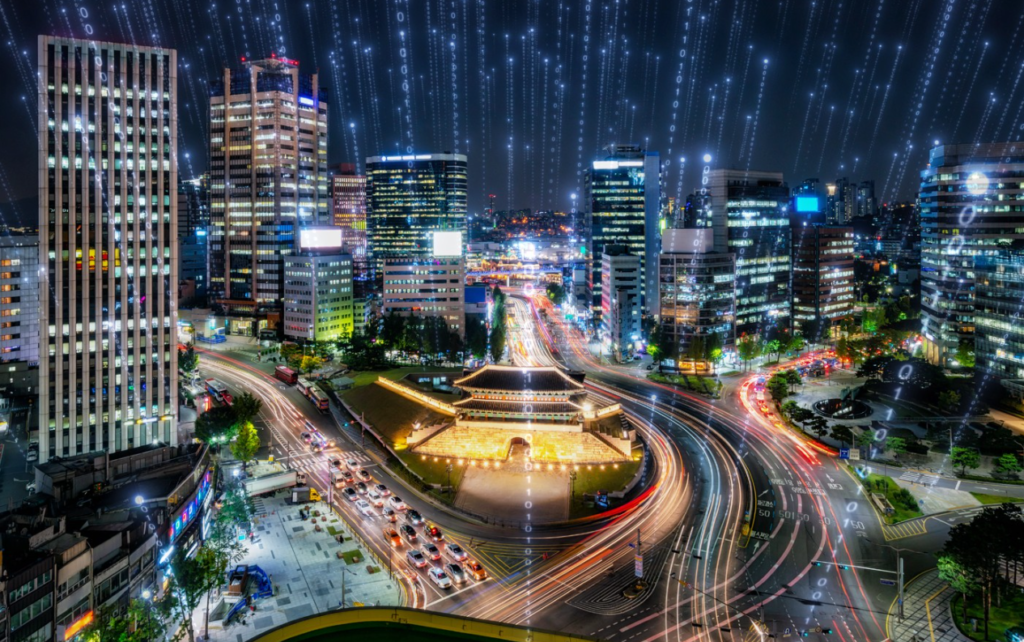 What will a true metaverse be like?
A fully immersive metaverse would let you do whatever you do in physical reality: see, hear, taste, smell, feel and experience all human interactions as they actually occur in the real world. Obviously, we still do not have the technology that can make this happen. However, considering the fast-spaced developments that shape Web 3.0 and the metaverse, we may not be that far from creating this idealistic virtual world.
The metaverses of today
Startups and tech behemoths are both busy building the technology that powers immersive virtual worlds.
One that has created a lot of hype is Meta (previously known as Facebook). Meta is not available to the public yet. It is planned to be a space where you can interact, work, play and learn even when not sharing the same physical space.
Decentraland and The Sandbox are two of the other most well-known ones. Although neither of these metaverses is fully built yet, they already have an active player base shaping these worlds. A ground-breaking metaverse is our own AlphaVerse, which is the first metaverse to connect numerous other metaverses.
Decentraland, The Sandbox and AlphaVerse are metaverses on the blockchain. They are made up of plots of land that players can buy. You can access them and play for free. Still, only landowners can develop, own, and profit from a range of experiences created on their plots of land. Games, activities, contests, events, etc. are all part of these experiences, and it is the players who create them.
While you can do similar things in all these three metaverses, AlphaVerse is still unique in several respects. Let's see below what these are.
AlphaVerse: the first metaverse to connect multiple digital worlds
AlphaVerse is exceptional because it is the first metaverse on the blockchain that links multiple universes, this way going beyond a single-universe experience of other metaverses. The same account and wallet allow players to transition smoothly across all universes connected to AlphaVerse. Each world comes with a unique appearance and offers a unique experience.
The Hub is the center of AlphaVerse from which you can start your journey into all the universes. It is a bustling downtown where you can take a walk and explore the numerous options to have fun. You can pick your favorite spots to catch up and talk with your friends, play mini-games and activities. You can watch a movie at the cinema, go to live events, buy and trade NFTs at your favorite stores. This list is endless as the Hub is a continuously evolving space.
By owning a plot of land in AlphaVerse, you can build a home for your community, organization, or company. You have complete control over your property's layout, appearance, decoration, and content. You can also choose to make it public or private.
Universes in the AlphaVerse
The universes in AlphaVerse are built by AlphaVerse and also by our partners. Take a look at the list of metaverses you can access from the Hub:
MetaCoaster: The play-to-earn Roller Coaster simulation game on the blockchain. Play solo to hone your skills or partake in the worldwide park-building competition and earn crypto.
Beat AlphaVerse: A universe dedicated to electronic music and charity. The home of renowned DJ and music producer, David Guetta and his "United at Home" charity program in the metaverse.
HorYou AlphaVerse: The metaverse dedicated to social good, sustainability and combating climate change. Built in partnership with the Horyou social network and the Horyou Foundation.
Qtopia AlphaVerse: A social metaverse for the LGBTQ community and its allies providing an enhanced experience for people to connect with one another and the brands they trust. In Qtopia, users can participate in activities, events, and mini-games while also giving back to charities that are meaningful to the community.
Artech AlphaVerse: Nostalgics of digital works will find their home in Artech. Artech is a metaverse entirely dedicated to digital art and artists, where we're creating a whole digital art ecosystem with artists, galleries, events and exhibitions through the use of NFTs and blockchain technology.
Chi Modu AlphaVerse: This metaverse provides a virtual space dedicated to the life and work of Chi Modu, a legendary photographer, where upcoming artists can find inspiration and resources to pursue their dream while giving back to the community.
Xave World: Xave AlphaVerse immerses the user in an open virtual world in constant expansion and evolution, where music fans are discovering a new world full of music, incredible shows, festivals, and events.
Rave-Age AlphaVerse: A metaverse devoted to rave and electronic music culture, its history, community, key figures, and the latest industry news.
Apex AlphaVerse: A digital animal sanctuary where the public can buy digital artworks (NFTs) based on powerful animals, both living and extinct.
This list is far from being complete as AlphaVerse is an ever-expanding metaverse to which new universes are added on a regular basis.
Summing up
There is a ton of potential in the metaverses of today: you can hang out, meet people, play games, or do business in most of them. Today's metaverse residents view these virtual worlds as meaningful parts of their lives, which goes far beyond simple escape. However, there is still a long way to go until we create and put into use brand-new technologies that can support a true metaverse that mimics actual reality. Until then, AlphaVerse is open to anybody who is enthusiastic about these technological milestones and the emergence of new realities.